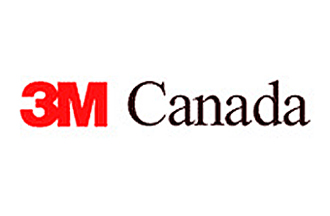 3M Canada Commercial Division
3M Commercial Care Division offers a complete line of innovative products to meet your needs in cleaning, protecting and enhancing your facilities.



Chemicals Chemicals
3M has the chemicals you need for virtually any commercial cleaning application.
Hard Floor Maintenance Products
For cleaning, stripping and buffing floors, 3M provides a complete line of floor pads and accessories to keep your floors looking great.
Hand Pads, Sponges and Wipes
3M offers a complete line of 3M brand and Scotch-Brite brand hand pads, sponges and wiping products for effective cleaning of most any surface in your facility.

Entrance Matting
3M offers a complete matting system to help keep floors clean throughout your facility.
Personalized Matting
3M offers a complete line of functional matting with a message.
Work Area Flooring Products
3M helps improve the comfort, safety and productivity of your employees.
Slip-Resistant Tapes and Treads
The easy, economical way to help prevent slips and falls, and help meet OSHA and ADA requirements.
Related Products
A wide variety of companion products to complement the use of 3M chemicals, hard floor maintenance products, hand pads, and matting.



For more information on 3M Canada Commercial Divisions products visit their site at solutions.3m.com.