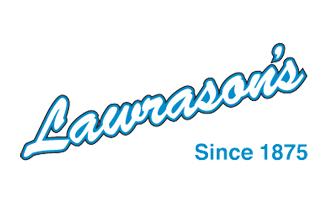 Lawrason's
Lawrason's Inc. manufactures a wide range of high quality specialty chemical products. These products are sold primarily to the industrial and institutional janitorial and sanitation supply markets.
Lawrason's Inc. also manufactures similar type products direct to major retailers across Canada. Contract Manufacturing and packaging provides Lawrason's Inc. with opportunities to partner with small to large multi-national organizations who benefit from Lawrason's Inc.'s technical and manufacturing expertise.
Lawrason's Inc.'s diversified product portfolio includes:
Multi-purpose cleaners and degreasers
Disinfectants
Glass, tile and wood cleaners
Hand cleaners and sanitizers
Drain maintainers and toilet bowl cleaners
Pet Care cleaning & deodorizing agents
Enzymatic cleaners and deodorizers
Specialty Aerosols
Sweeping Compounds.
For more information on Lawrasons products visit their site at www.lawrasons.com