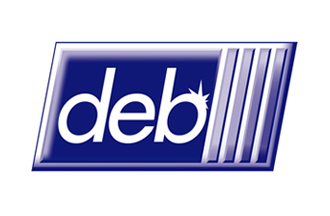 Deb Canada
For nearly 40 years Deb Canada has been recognized as the leader in the development of innovative foaming technology, skin cleansers, protective and conditioning creams, showering and bathing products and patented dispensing systems for all occupational skin hygiene markets.
Deb Canada is a division of Deb Canadian Hygiene Inc., a member of the international Deb group of companies. We are a privately held corporation with manufacturing facilities in Canada, the United States, England, France and Australia. Products manufactured in these countries are distributed by associated companies worldwide.
By focusing on the development and manufacture of high quality skin hygiene products and dispensers, we can provide a system that is tailored to suit your exact requirements.



Some of Deb Canada's products include:
Foam soaps
Heavy Duty hand cleansers
Lotion soaps
Sanitizers
Surface cleaners
Creams
Dispensers
TouchFREE Dispensers
Portable TouchFREE dispenser stands
Industrial, Healthcare & Automotive lines.
For more information on Deb Canada's products visit their site at www.debcanada.com